Looking for an REI internship
TobyInvest.com company provides software developing for real estate investors. Our European employees (Kaliningrad state) would like to take paid virtual internship with your REI team.
Table of Contents
Payment
A typical virtual internship lasts between one and four months.
Payment terms:
$50 one time setup fee
$10-20 per hour (the exact value is up to you)
$100 per week minimum
$50-100 as a bonus for a successfully completed transaction, if you have a desire to do so.
Our refund policy is very simple — you can get a complete and unconditional refund. Absolutely no questions asked! But we will be grateful if you find a way to give us feedback though.
Our Virtual Interns
Sometimes our European names cause confusion among English-speaking people. Feel free to use American nicknames of our European virtual interns: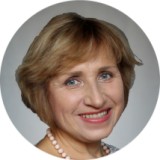 Lisa Shelton
,
video profile
Real Estate Analyst
Lisa's internship goal is to deepen her skills in acquisition analyzing.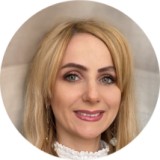 Leah Vogt
,
video profile
Acquisition Manager
Leah's internship goal is to improve her cold calling and negotiation skills.
Virtual Work Experience
Since 2002 we have made over 400+ technically complex IT projects. A project can last for thousands of hours. Dozens of our employees are working on a project.
Most of our communication with clients is remote. Our virtual interns are free to work remotely with other investors.
Why Should You Hire Our Interns
Profit. We are a high-tech IT company. Invite our employees for a virtual internship. You'll get a fresh IT perspective on cold calling and real estate investment analysis.
Ease. Our interns are professionals. You don't need to train them. You only have to give the interns real tasks. I, as an REI CAO, will help the interns understand your requirements and setup their software.
Choice. You can take both interns at once or choose one you want to work with together.
Call-to-Action
If you would like to discuss the details of hiring our virtual interns, please write me, Mark Shaver, via: