Portfolio: Gpbfs.com Website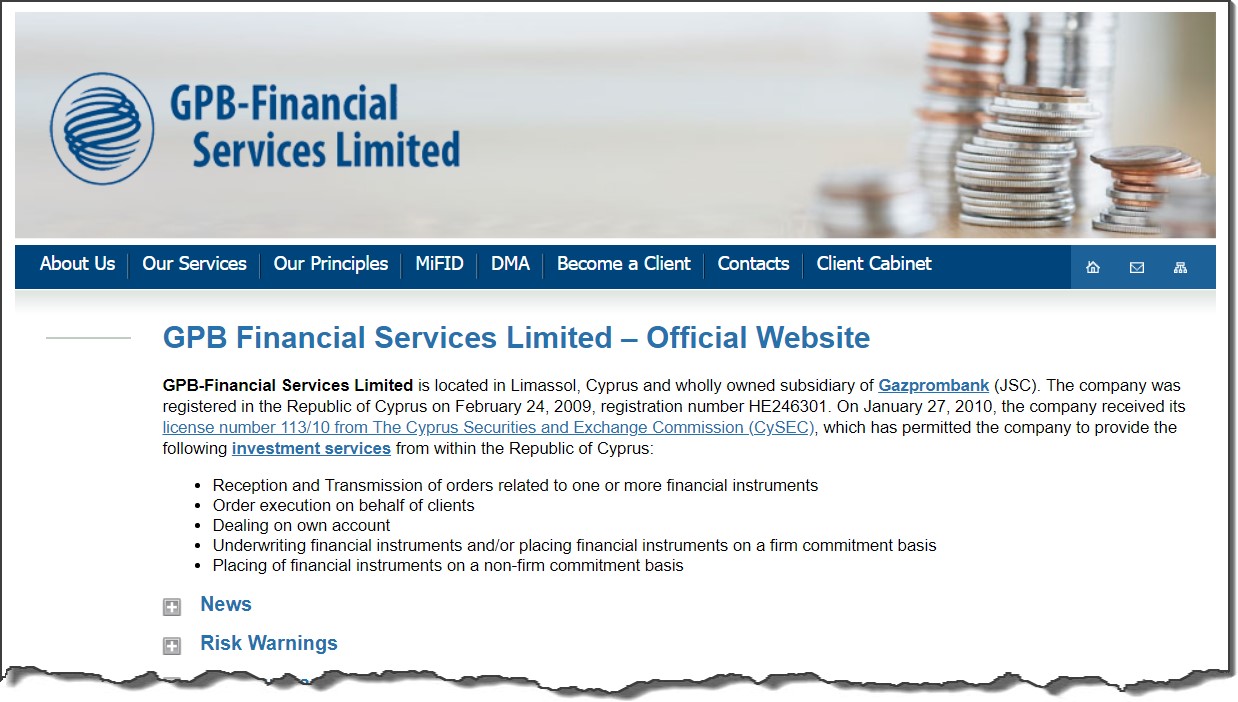 GPB-Financial Services Limited is located in Limassol, Cyprus, and is a subsidiary of GasPromBank, JSC. In 2010, the company received a license from the Cyprus Securities and Exchange Commission, CySEC.
The company may provide the following investment services in the territory of the Republic of Cyprus:
Reception and transfer of orders
Order execution on behalf of customers
Transactions at the client's own expense.
Source: Gpbfs.com