10-touches to growing up hot leads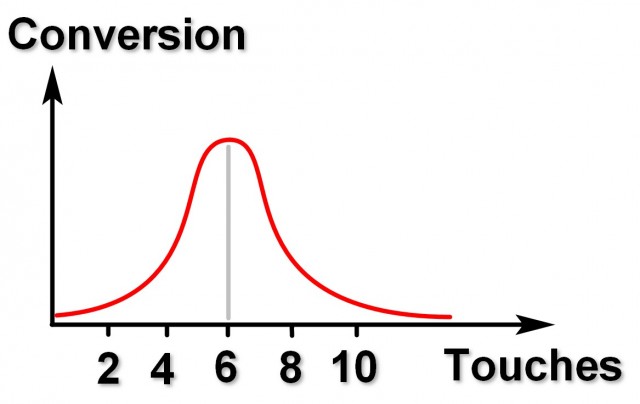 Leads rarely give their consent at the first contact. 10-touch series is many times more efficient than a single contact. 
The lead conversion peak is on 5th-7th touch. If a lead hasn't agreed to a meeting in 10 touches, he'll probably never agree to a meeting.
Organize a series of 10 touches. Take a pause of a few days between touches.
Types of communication channels with leads
All communication channels with leads are divided into 2 types:
One-way channels without lead feedback - direct mail, fax, voice mail,… It will be difficult to grow leads without feedback from them.

Two-way channels with lead feedback - E-mail, SMS, social networks, Youtube video.
For quality growing leads use two-way channels. This allows a lead to click on links in the message and detail their interest. You will be able to send messages according to your lead's interests. The process of lead growth will be much more efficient.
Hot Lead Growing Scheme
Organize the first contact with a lead in any convenient way - by phone, your website,... Tell the lead your offer. In most cases, the lead does not agree. Then try to convince the lead to give his E-mail, phone number, social network accounts,... 
The further growing process depends on a channel to contact the lead.
One-way communication channels
If you use a one-way communication channel with the lead (direct mail, fax, voice mail), then organize the distribution of your newsletter.
Send the lead 10 different messages with interesting information. Ask to contact you at the end of each message. Make pauses between messages in a few days. If the lead does not contact you by the end of the series, you can stop sending them messages.
Newsletter services exist for both types of communication channels. Of course, you can also use newsletter techniques for two-way communication channels. Also, half of the CRM software supports the mailing list with double opt-in:
Top CRM software with function of the double opt-in mailing list

Zoho CRM supports Zoho form with Double Opt-In
Pipedrive, free plugin MPZMail
Infusionsoft by Keap, "Email statuses explained"
Act!, "Opt-In Email"
ActiveCampaign, "How do I enable double opt-in confirmation?" 
PipelineDeals, "Advantages of integrating your landing page and your CRM"
SuiteCRM, "Confirmed Opt In"
Base CRM, "How to Set Up a Form with Double Opt-In"
Freshsales, "Double opt-in"
Some CRM software is able to send messages over many communication channels (omnichannel CRM) — Facebook, Twitter, SMS,...
Two-way communication channels
Two-way communication channels (E-mail, SMS, social networks, video) allow us to automate lead growth. Marketing automation system:
Sends out messages to thousands of clients
Customizes the newsletter to suit every lead interests
Qualifies leads who are ready to contact, using the scoring system.
An investor should only organize the first contact with a lead. Then the marketing automation system will grow and qualify the lead. The investor will receive ready hot lead.
Marketing automation systems are very expensive, several thousand dollars a month. But some inexpensive CRM has good marketing automation functions:
You can use this type of CRM as your primary CRM or as an additional CRM for lead generation.
Lead growing example
Let me show you what lead growth looks like in practice.
You're my lead. I'm not trying to sell you my consultation. The goal of this page is to turn our relationship into a long-term one. To do this, I need a channel of communication with you and your agreement to receive information from me. I'm going to try to do that now:
So, if you liked this article, then subscribe to our mailing list:
You'll receive my new articles from time to time
You'll feel how your trust in me grows with every message in the newsletter
You'll realize that in human nature, first get to know each other and only then make an important decision: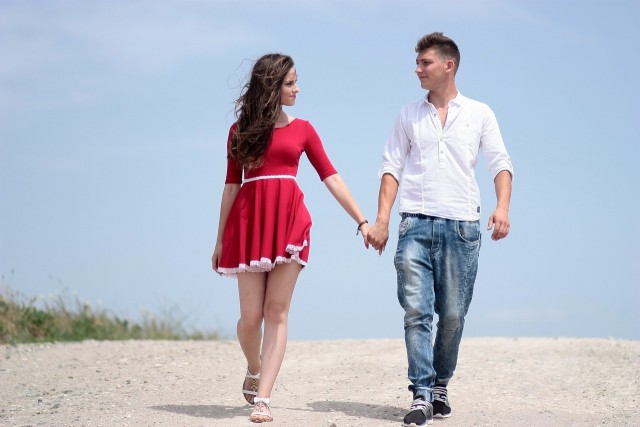 When you understand this, you'll move from one-time lead contact to growing warm leads in 10 touches.
Subscribe to our mailing list right now.