Complex RE/REI Software Is Like a Prison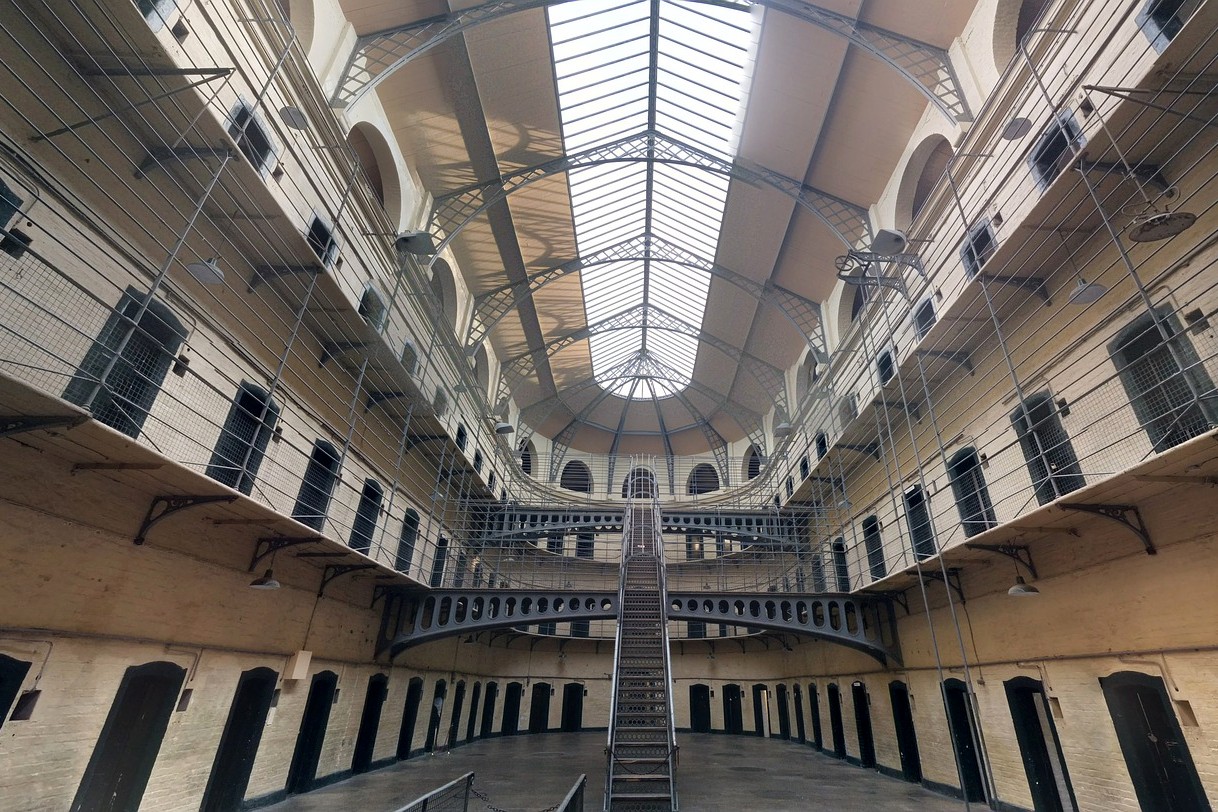 Starting RE agents and investors adore "100-in-one" complex IT services. But such services are designed like prisons. 
Complex RE/REI Software has easy entry and very difficult exit. Your activities are limited. Your special wishes are ignored.
Two examples.
IT Prison provided by broker
Shawn Mcenteer wrote at BiggerPockets.com:
A website doesn't hurt ... you will probably be given a website depending on the brokerage you join.
Yes, it's a very common practice. The novice agent gets a whole mountain of delightful free stuff from his broker:
Free profile page on a broker' website
Free blog on the broker' website
Free E-mail on broker's domain
Free broker's office address
Free corporate phone number
...
A novice real estate agent lists these communication channels everywhere: on his business cards, in his Facebok ads,...
But sooner or later the agent moves on to another broker. The broker keeps all the developed channels of communication with clients.
The agent begins to understand. When a broker prepares a complex software solution for his agents, he ensures that it is pleasant to use and impossible to leave: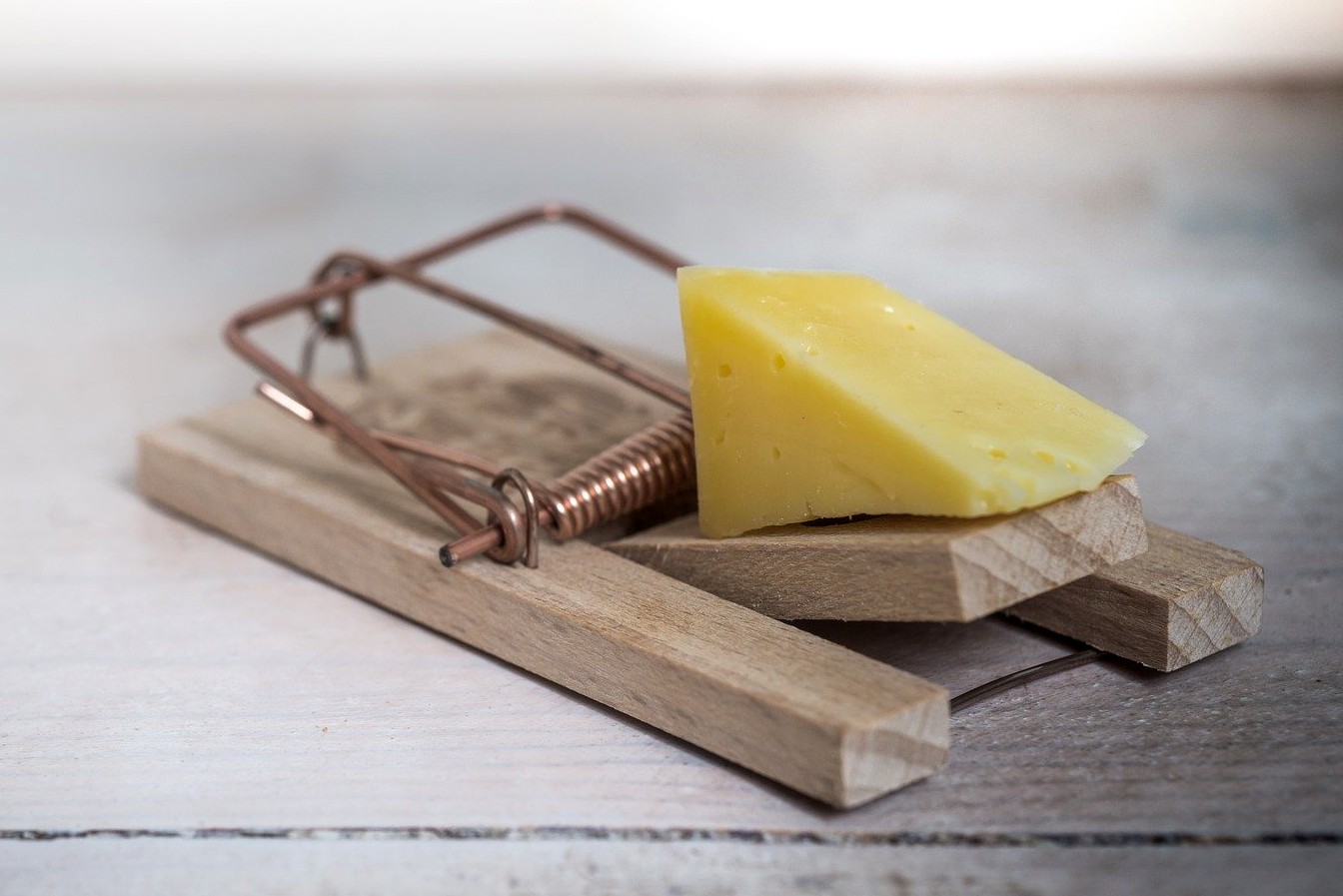 Specialized comprehensive IT solution as a prison
Ridge Tullos wrote at BiggerPockets.com:
Either look for a brokerage that provides a CRM to you or pay for one (many come with a website and CRM in one package). ... Personally I choose to do Open Houses, FB Ads, and FSBO's as my lead generation then use perfectstormnow.com as my CRM.
Ridge, your website RealEstateRidge.com also uses perfectstormnow.com website engine. I will use your RealEstateRidge.com website to show that out-of-the-box complete solutions of perfectstormnow.com cause big problems for users.
A) Low lead retention
Ridge, when visitors come to your website RealEstateRidge.com, it takes too long to load. Google' PageSpeed test shows that the performance of your website is in the red zone: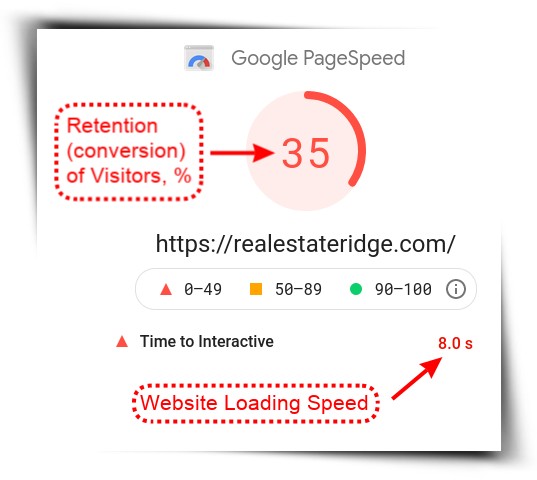 Only 35% of visitors are willing to wait for your website to fully load. It lasts long 8 seconds. You spend a lot of effort on lead generation. But 65% of leads leave without seeing your website.
You can of course ask Perfectstormnow.com service developers that they accelerate the loading speed of your website to at least 3 seconds. Then 90% of visitors will wait for the end of loading. But I have strong doubts that they will comply with your request. Complex solutions like website builders do not allow for serious customization.
B) No access to website code
Ridge, sooner or later, you will want more control over your website and you will leave perfectstormnow.com service. Will you be able to take back your website and host it yourself? It will be impossible. The perfectstormnow.com service developers will tell you that they can't give you the code for your website because theirs is custom development.
C) Impossibility to export data from CRM
The perfectstormnow.com service has a CRM story page. The "Full Feature List" section lists 25 CRM great features. Alas, among them is not the most important feature that any general purpose CRM has. There is no "Export" feature. Sooner or later you will have problems to move all information about your customers to another CRM.
D) Loss of E-mail address
Ridge, you list your Email at the website as *****@kw.com . Sooner or later you will leave Keller Williams Realty and move on to another broker. But your old clients will continue to email you at your Email ******@kw.com . Who will correspond on your behalf at Email *****@kw.com ? Your former KW broker. He will email your clients that you are no longer an agent and will refer your clients to other KW agents in his agency.
Bottom line
"Hohenfriedeberg - Attack of Prussian Infantry (1745)":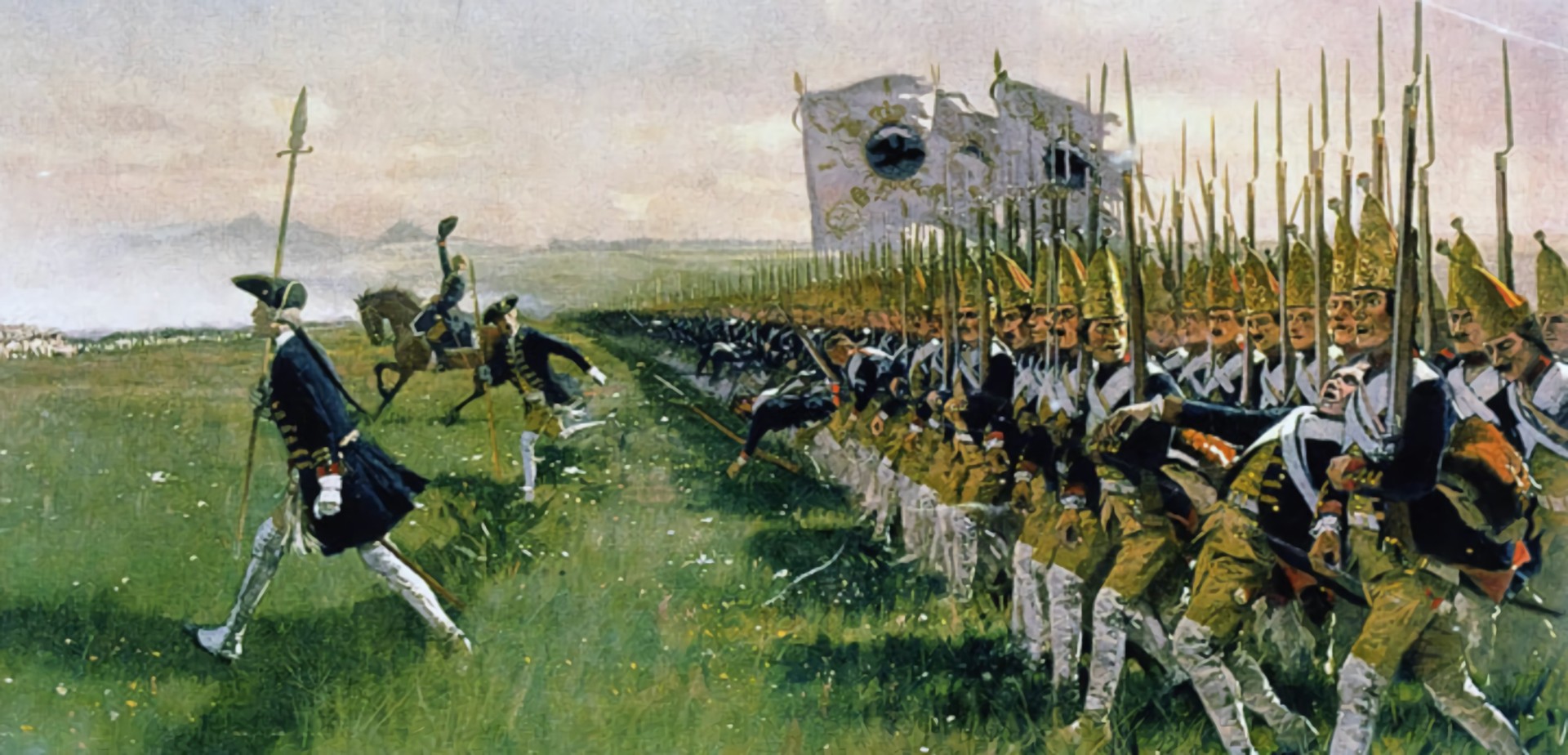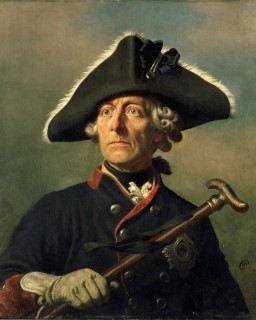 King Frederick the Great of Prussia won the Battle of Hohenfriedberg. His enemy was the Austrian army, including allied Saxon troops.
According to legend, Frederick the Great declared after his victory: "Our best allies were our own armies."
Foreign integrated RE/REI IT solution makes the user hostage to the service by design. When you choose foreign complex IT solution, always ask yourself the question, "Will I be able to change providers easily?".
The best complex software solution is your own complex software solution that you build yourself.
Subscribe
Would you like to receive articles like this? Subscribe to our mailing list right now.