Report "AI qualifies Craigslist's sellers"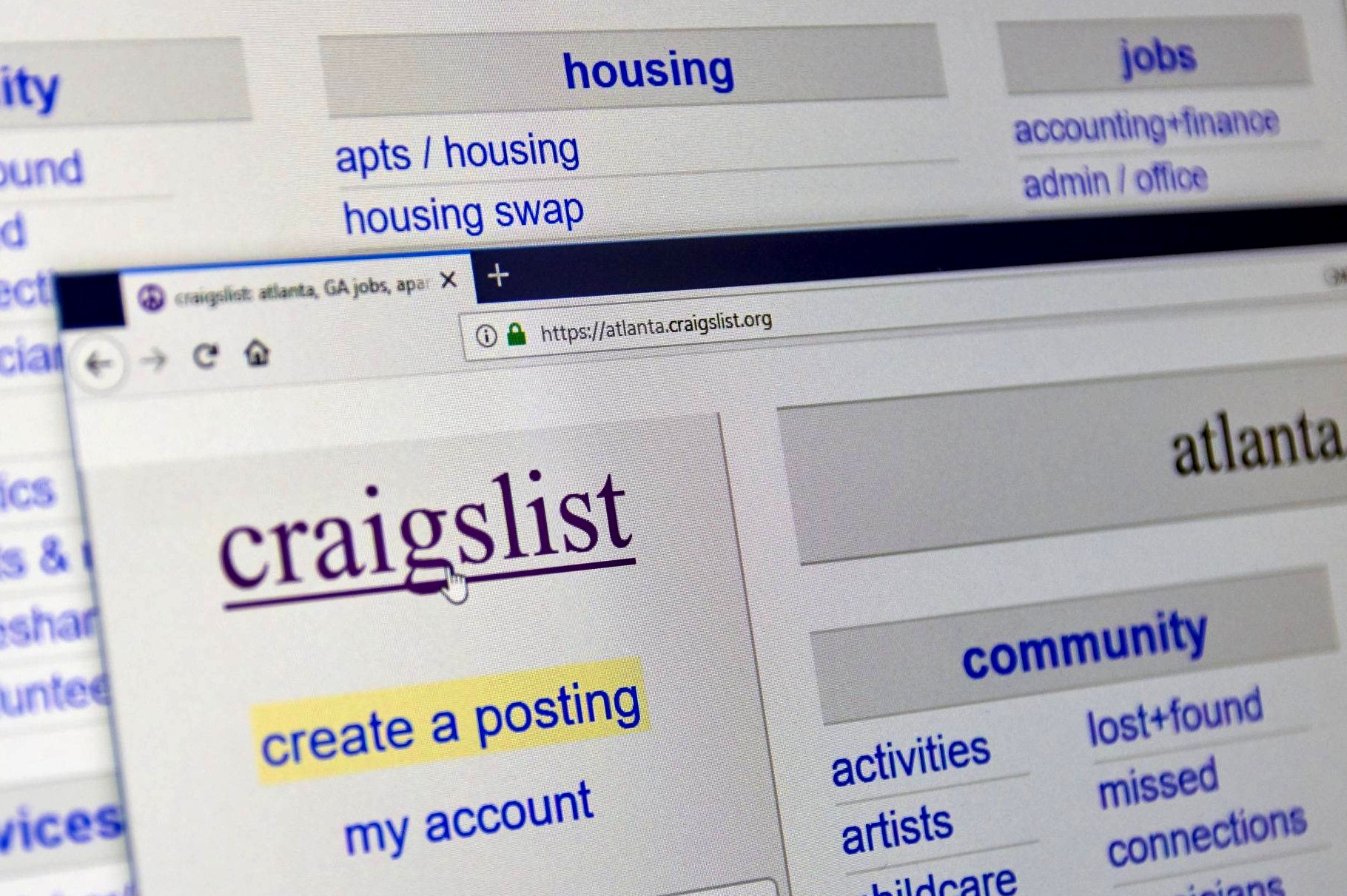 The speaker was Mark Shaver, REI CAO. Mark told how the easy Artificial Intelligence is looking for offers from motivated sellers at Craigslist.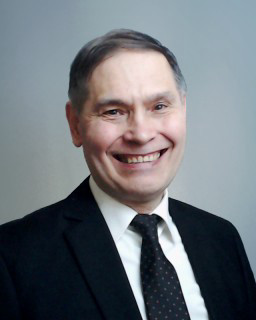 Report Transcript
Mark Shaver say:
I will tell you how to teach the program to qualify ads on Craigslist. The program looks for ads from motivated sellers and sends them to the virtual assistant a few minutes after their publication.
Step 1. Grabbing Craigslist ads
First, you need to create a link where the program will check the ads.
Go to the Craigslist on the page where real estate in your city is sold: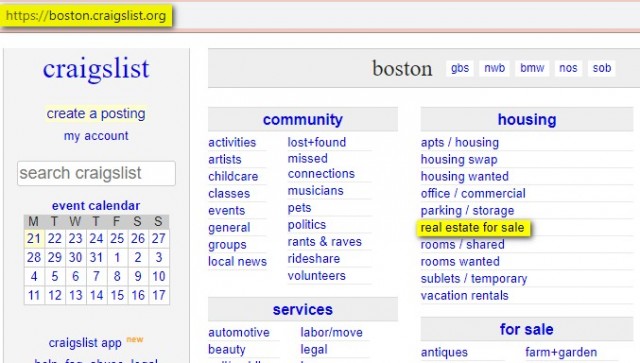 Select the options "real estate - by owner", "posted today", and "bundle duplicates":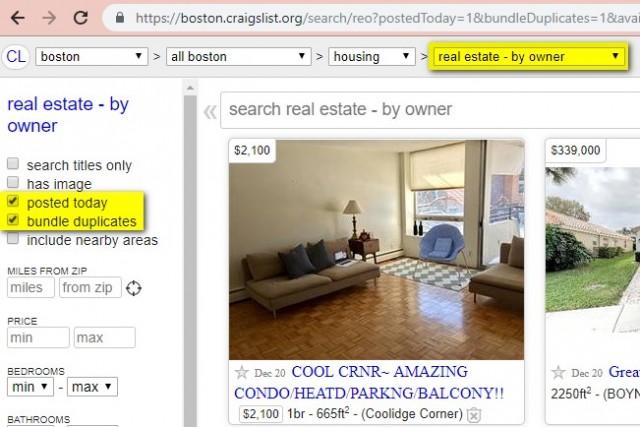 You can specify additional options:
Miles from ZIP
Price
Bedrooms
Bathrooms
Square Foots.
Also available detailed parameters in sections:
housing type
laundry
parking.
Click on the "update search" button below: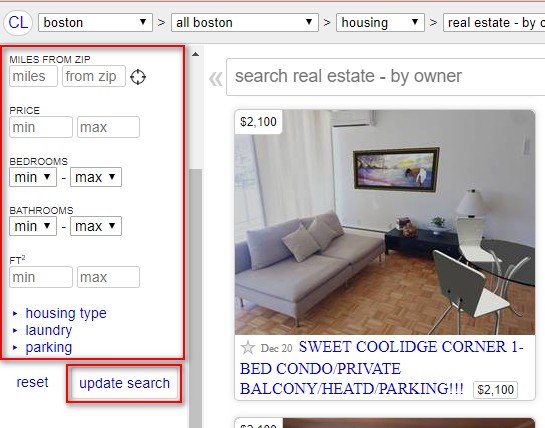 Craigslist will update the browser page and page link.
Give the program the Craigslist's link you received.
Step 2. AI qualification
The program downloads every 5 minutes a page by link.
The program deletes the ads it has already viewed and leaves only new ads.
Then the program downloads the page of each new ad. (19) The program has a block and allow lists of words. (20) These lists are regularly updated by the investor.
The program analyzes the text of the ad.  If the program finds a blocklist stopword in an ad, the ad is considered bad. For example, the blocklist may contain words or phrases:
"motivated seller"
"new to market"
"our site"
names of local real estate agencies and agents.
Such words indicate that the ad is created by a real estate agency or agent.
Examples of blocklist ads
"Motivated seller" example

$85,000 / 3br - Beautiful Renovated Property- Motivated Seller (Carbondale):

Newly Renovated residential property. Seller is Motivated and willing to Negotiate. Enjoy the Beauty of the Beautiful mountainous Carbondale located in PA (Scranton area) whether you want an Investment Property or looking for a Home to call your own *New Boiler*New Plumbing*New Electrical*New Paint*New Water Heater* Work Shed w/ electric & Gas Ready*New Flooring... All you have to do is Move-In. Move-In Ready!!!!
PLEASE NOTE: All room dimensions, including square footage data, are approximate and must be verified by buyer. Serious Inquires only. For Cash Offers, Proof of Funds need to be submitted with contract. Able to Close as soon as possible. 2 hr drive to NYC-Northern NJ. 1 hr drive to NJ Stateline. 40 mins to Binghampton, NY.
"New to market" example

$414,000 / 2br - 820ft2 - Perfectly Situated Condo Unit in Brookland (Brookland):

Recently renovated with two bedrooms and two bathrooms. This unit (brand new to market) has approximately 820 square feet of finished space. Chef's kitchens with stainless steel appliances, gas and granite countertops. New HVACs, plumbing, in-unit stacked washer/dryer and much more. Each condo is a "Smart Home" with NEST thermostat and ability to integrate devices controlled by tablet/smartphone plus electronic front door/camera to provide extra security. This condo development is just steps to the Turkey Thicket recreation center with fitness center, pool, running track, tennis courts, playground and much more. These won't last long so come out and see this amazing renovation. $500 credit for using KVS Title for settlement. Recently split lots. Square/Lot correct, but assessment listed is for entire building and will be substantially less. Priced to sell. Check price per square foot of recently sold condos in area.
"Our site" example

4br - 2192ft2 - Island Living! Okaloosa Island Home 4 SALE (Okaloosa Island, FL):

Just steps away from the public beach access. This very unique beach home has never before been listed and is ready for new owners. Ready for your upgrade and custom color pallet. Plenty of room inside and out to make this your private island oasis home. Extensive flagstone fountains and waterscapes in your very private backyard. Call today or visit our site for details on this fantastic beach island home.
Name of real estate agent example

$590,000 / 3br - 942ft2 - House For Sale in Inglewood, CA (Inglewood):

This is a cute home located in a prime location of Inglewood at the corner of Arbor Vitae and S Eucalyptus Ave, 25 meters from Best Bargain Market. This spacious 3-bedroom, 1.5 remodeled bath single story home with lots of character and charm. Offering spacious and open living areas, good size 3 bedrooms with a walk-in closet, a total of 1.5 bathrooms, with new laminate flooring and soundproof new windows. The well-appointed kitchen with top of the line appliances has everything you need. There are attached one car garage with two additional parking space. This house is in a great location with amazing value. It's conveniently located close to great amenities like SoFi Stadium, the Forum, LAX, the Metro Line, and many incredible restaurants & shopping. 
The property is centrally located from major transportation outlets. Easy access to the 405 and 105 freeways. This perfectly located home gives you the ability to walk to shopping malls, restaurants, and drive accessibility within minutes to LAX & SoFi Stadium for major entertainment. 
Amazing opportunity to make this home yours! This is your chance to get into Inglewood before the Stadium opens! Call the listing agent for more details. Call Faruk Now at show contact info For Private Showing.
An announcement without blocklist words is considered "under review". The program tries to find at least one word or phrase from the allowlist in an "under review" announcement.  For example:
"sell fast"
"sold as is"
"needs a little work".
In case of success, the program changes the status of the announcement from "under review" to "suitable". This is the end of the qualification of the ad.
The program forwards "under review" and suitable announcements to the CRM. If there are suitable ads, the program sends additionally an SMS to the virtual assistant. He calls the ad just a few minutes after it' publication.
"Under consideration" announcements are processed by the investor. Suitable announcements are processed by the virtual assistant.
Step 3. Machine Learning
The block- and allow- lists are empty at the beginning of the machine learning. All announcements are considered "under review".
Investor regularly looks into CRM for new "under review" announcements.  If he found the announcement bad, he will add to the blocklist words or phrases that make the announcement bad. If the investor thinks the announcement is suitable, he will add to the allowlist the words or phrases that make the announcement suitable. In this case he also changes the status of the ad to "suitable" so that the virtual assistant makes a call.
The flow of new "under review" announcements decreases as block and allow lists grow. Large block and allow word lists help the program to confidently disqualify bad ads and find suitable ads. "Under review" ads that the program cannot qualify will be reviewed by the investor.
Machine learning ends when a blocklist of words cuts of 95 percent of announcements from real estate agencies and agents, and an allowlist helps find 95 percent of announcements from motivated sellers.
Block and allow lists of words and phrases are a simple and effective way to teach the program to separate suitable from bad ads.
My report is over. Please, ask me your questions.
Q&A
Severin Sadjina: Compile block- and allow- lists of words and optimize them for the desired result. This approach involves a lot of work. Is this how it all works?
Mark Shaver: It's a good question. The answer depends on the size of the text corpus. For example, in the Middle Ages, an Irish peasant used 300 words in his speech. It was enough for everyday communication: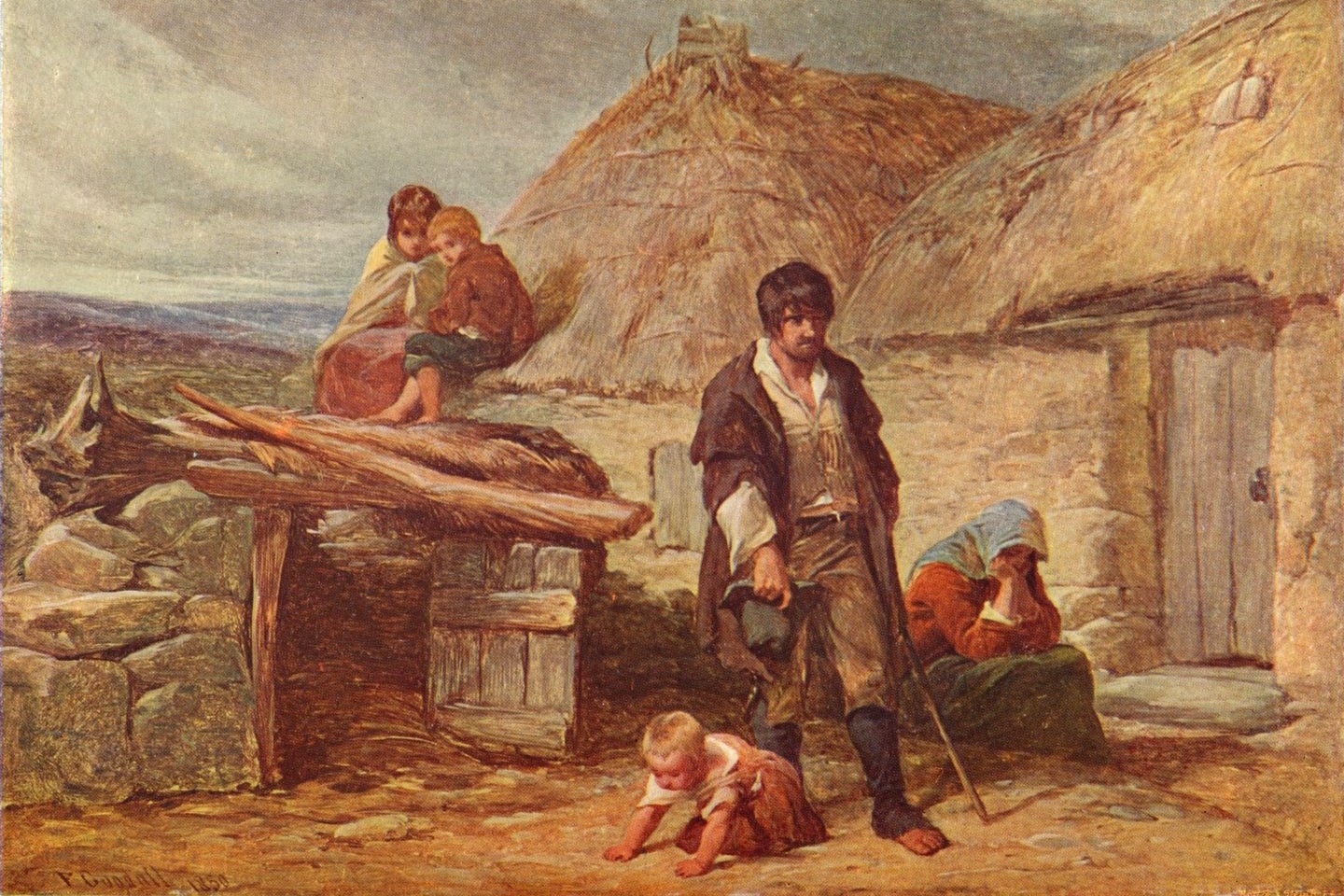 Real estate sellers also use only a few hundred words for announcements. It's possible to make block and allow lists for announcements on Craigslist quite quickly.
Making a blocklist is even easier because most of the unnecessary announcements on Craigslist are generated by local professional real estate market players. These are real estate companies, agents and investors. They try to attract Craigslist visitors to their site. Two words "http" and "site" in the blocklist, disqualify more than half of the real estate ads on Craigslist. Then fill the blocklist with the names of several dozen local companies that publish announcements every day. Even such a simple blocklist will help the program to successfully disqualify 90 percent of real estate announcements.
Block and allow lists are a basic machine learning method for the program to qualify announcements. In the next report I will talk about more advanced methods of machine learning. They make the machine learning more effective.
Thank's for your attention. See you at my next report.
---
Other machine learning realizations
Low-code
Machine learning with word lists you can even do it yourself without any programming. A similar prototype is described in the article "Craigslist Lead Automation". It's based on Podio with GlobiFlow.
Hard programming
Machine learning via blocklist and allowlist is easy to program, but requires some skill in populating the lists.
But if you have a good programmer, there are more advanced methods of machine learning. The program shows you Craigslist listings. You tell the program which ads you think are bad. The program itself will make block/allow lists of words, phrases,... and will take them into account when qualifying the next ad. This is roughly how spam filtering systems work.
Newer methods require more qualification of your programmer. We have 25 certified programmers-mathematicians and we know the business processes of real estate investors. Contact us if you need machine learning for real estate investments.
Links