Portfolio: CRM Implementation for "Overtime"
"Overtime" is a wholesale supplier of the electro-technical equipment for more than 1000 companies. Among them are large industrial enterprises, system integrators, and equipment suppliers.
The "Overtime" company was founded in 1993.
The review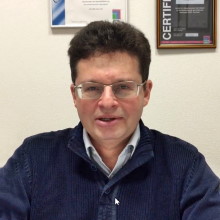 Michael Uman, Development Director:
For 3 months we have been working with Alex Rice. He did an audit of our company and solved the problems of finding customers.

As a result, we managed to develop the sales and marketing department, to control the phone calls of managers.

We very much highly appreciate the results of work with Alex Rice. We hope to continue cooperation with him in the future.
Source: "Overtime" website